Why should you work with Solar Empowerment?
Solar Empowerment collaborates with community-based organizations and job training organizations to provide students and trainees with hands-on experience in industry-relevant skills. We also prepare them for employment, make job connections, build professionalism, and recruit participants for our in-house training and fellowship opportunities.
Join us as a partner.
Local governments, organizations, schools, colleges, and private businesses are among our collaborators. We align our services with the structure and curriculum of the training program. Workshops on skills, professional growth, and internship opportunities are all possibilities. The price varies depending on the location and training program.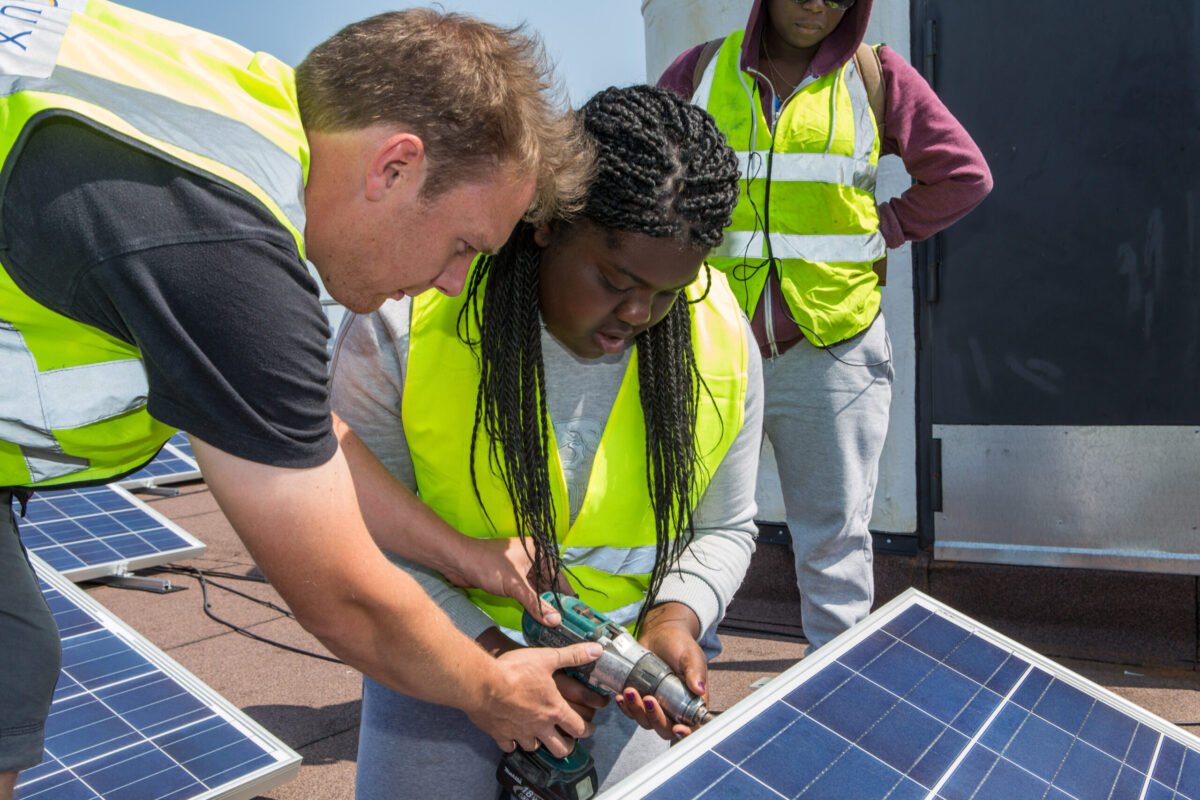 Partner with us
Our partners include local governments, schools, nonprofits, colleges, and private companies. Our offerings coordinate seamlessly with the structure and curriculum of the training program. Different workshops for skills improvements and professional development can all be included, as well as internship opportunities. Additionally, the cost can vary depending on the location and training package.
Making employment connections is one of our main objectives. We believe that we have a role to play in helping those we train to find their first job. And, rest assured, we will not forget about you after that. You can count on us for more employment connections in the future.
Solar Empowerment partners with employers to:
Host job fairs and meet-and-greets for employers

Disseminate any job announcements

Connect with the trainees
Solar Empowerment also invites all job trainees to sign up for our program. We want you to be part of a big innovative community.